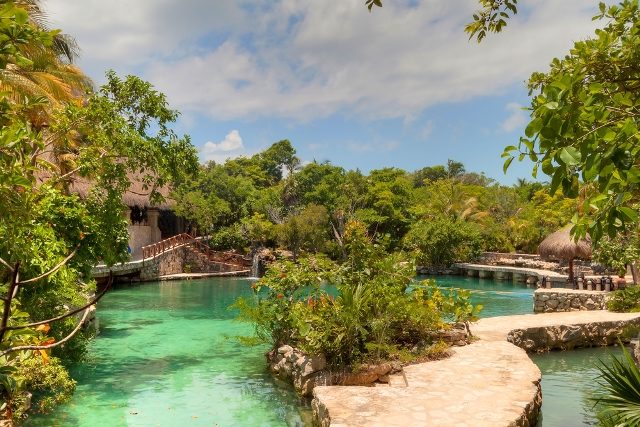 Love the thrill of exploring new areas in unconventional ways? Take an ATV tour in Cancun into the depths of the jungle and see a different side of the Caribbean.
Many tour groups offer these wildly fun adventures, where lush forestry whips by the windows of the vehicle as you wind around the areas. With breaks at local attractions such as an interactive zoo, get ready to get up close and personal with the animals that inhabit the beautiful area.
Visit Mayan ruins that have been hidden in the forest for centuries – learn about their amazing culture and marvel at the ancient architectural structures that can be found around the area.
If you are looking for something a little more hands on, dive into one of the many cenotes. Plunge in to the cool emerald-green water and explore these large natural sinkholes. If you snorkel, throw those flippers on and explore the magnificent limestone formations that may lay under the calm surface of the water.
Often the tours in Cancun will come and pick your family up from your hotel or resort and drive around the city, allowing you to fully appreciate the history and culture of the area.