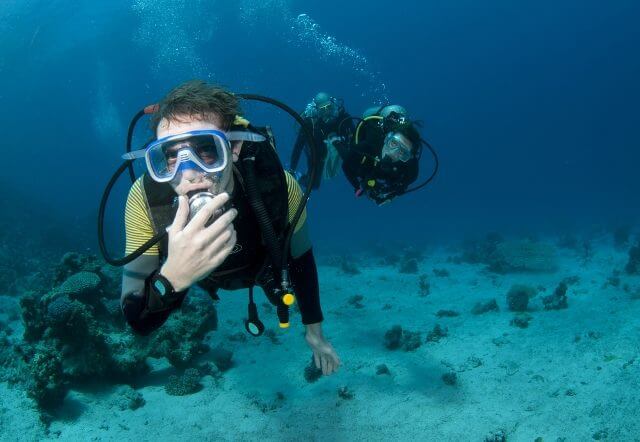 Diving enthusiasts looking for a one-of-a-kind experience beneath the waves should head to Cozumel, where they can explore a passenger jet sitting on the ocean floor.
According to Aqua Explorers, the plane was originally built by the Convair Division of the General Dynamics Corporation. The short-range aircraft had twin engines and enough space for 40 passengers. In June 1977, the plane was deliberately sunk during the filming of a movie.
Now that more than 30 years have passed since the plane slipped beneath the surface, it has become a big draw for divers from around the world. The wreck is easily accessible. It lies under 40 feet of water just 100 yards away from the coast, near La Ceiba Hotel, and tourists can swim out to the dive site directly from the beach.
Once at the site, divers are able to enter the wreckage through a door near the cockpit or they can swim with schools of tropical fish under the plane's wings. Visitors can also watch as parrotfish eat debris crusted to the surface of the aircraft, leaving deep teeth marks in its metal exterior. Additionally, people hoping to memorialize their dive can use wide-angle lenses to capture the entirety of the plane.