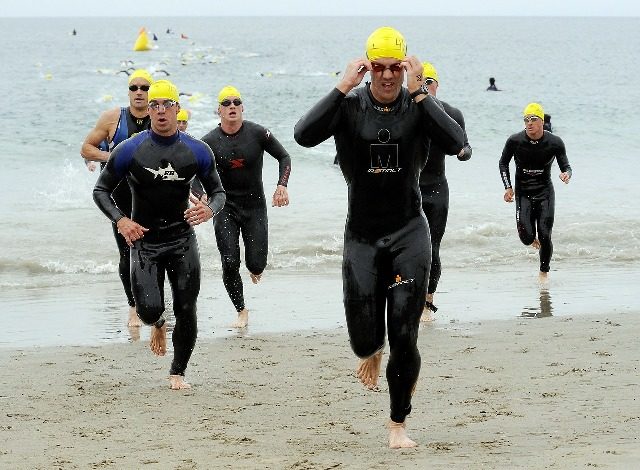 Cozumel, the place some people contend as heaven itself, is under the influence of the Mexican style and the Caribbean soul. And of course, people who live in such a beautiful place are always more than happy and are really welcoming people. For these reasons the Cozumel is an incomparable experience and one that will remain stick to your head forever.
Cozumel is worldly known mainly because of its coral reefs which are part of the Mesoamerican Barrier Reef System. This has of course a large biological as well as economic significance for Cozumel as a whole. As such, it is an ecological reserve known under the name of The Reefs of Cozumel National Park. This is one of the top diving spots for cruisers and divers. There are plenty of water sports which are performed there such as diving, deep-sea fishing, snorkeling and kayaking among others. This amazing environment is home edition of Ironman. Indeed, the Reefs of Cozumel National Park will host the swimming component.
The Ironman is the most difficult test for sportsmen and women. This is an international competition that makes it necessary to provide full performance on the part of competitors. It is considered by many to be the ultimate endurance test. The Ironman distance triathlon includes 3,86 of swimming (2,4 miles), 180 km (112 miles) of bike and 42,2 km (26,2 miles) of run. The requirements for the three instances consist of one rectangular lap, water start, warm water so no wet suits, for swimming; flat and fast, 3 laps, for bike; and, flat and fast, 3 laps, for run. There is a limited time to finish the competition.
Here there are some elements to take into account for entering the Ironman distance race at Cozumel. First, remember that this will be an exotic experience in a far away land or a chance to stay close to home and save money. If you have to travel, you may consider taking into account the typical race day weather in the host region. Make sure that the location is not only pleasing to the eye but also makes sense logistically. Take into account whether your goals are compatible with the location, make up your mind and look for hills or flat, salt or fresh water, loops or not.
Money is also a topic. You will probably spends more money on travel and accommodation at the race destination. To this, you need to add the entry fee of the particular race and food while visiting the destination as well as money spent on souvenirs and things of the sort which also mean more money spent.
Technical support is also a priority. You may need people to help you during the race to stay on course, accurately measure distances, and accurate timing. The course must be safe so risk management is of greatest importance.
Creating the right atmosphere is also important. You need to feel at ease and have the most concentration you can get before the triathlon. Take into account spectators, music, announcer, even signage. The key to all of this is the vision and leadership to bring all elements together without affecting your performance.
This is a competition and everybody wants to win. Bear in mind that all the preparation and the event is focused on one thing: the finish line. So, fan support, music and other elements can make the difference between competitors. Of course, during the competition you need to get support. It is an individual competition but you may need to spot the aid stations and perhaps it its highly recommended to have some volunteers handing out things like gels and drinks that you are counting on so you waste the less time as possible.
Communications key. Athletes need to know what to expect. For this, there are a good website, prompt replies to inquiries, and sufficient, well-trained staff at the event. Have positive thinking. Picture yourself with the medal, t-shirt, finish line photo, and maybe even some applause as you climb up on a stage. This can help you focus on your aim and perhaps even achieve it.
Make sure you have the best of your time at Cozumel. Have luck at the Ironman-Cozumel.