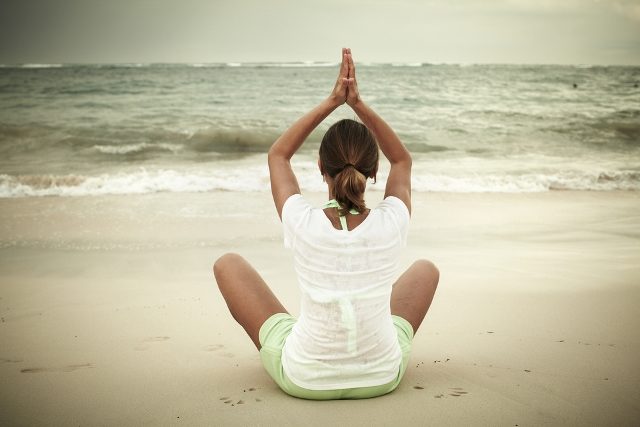 The crystal clear water and serene beaches of Cancun are perfect for a vacation full of relaxation. Realign and relax both your body and mind with a yoga class right on the sands of this tourist paradise.
There are plenty of beach yoga and studio practice classes to be found, so regardless of whether you want to perform vinyasas on the beach with the sounds of the waves in the background or in a beautiful sunlit studio there are plenty of options.
Ashtanga Vinyasa Yoga can be practiced by anyone of any age, and focuses on different types of breathing and physical postures that are meant to relax and strengthen the body and mind – the perfect combination for a relaxing vacation in Cancun.
Cancun is the perfect place for a wellness vacation and total relaxation. With an average temperature of 79 degrees, it's the perfect place to throw away your worries and take a yoga class along the Caribbean coast after exploring Mayan archaeological sites and tasting the different flavors of the Yucatan peninsula.
Many beach resorts in Riviera Maya and some hotels in Cancun will offer a wellness vacation package, which usually include yoga classes or retreats along with massages and spa treatments. So bring your mat and your bathing suit and get ready to have a vacation that you won't forget.