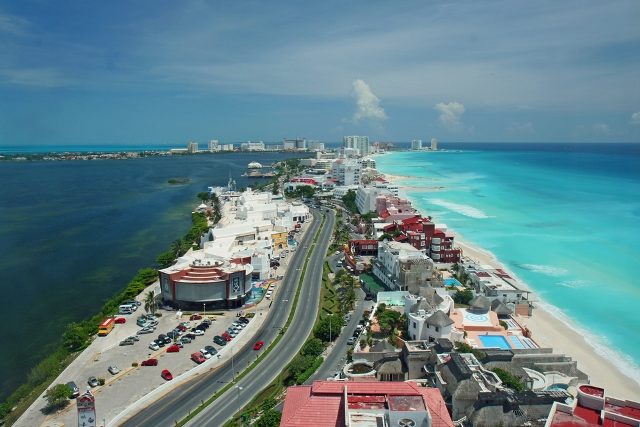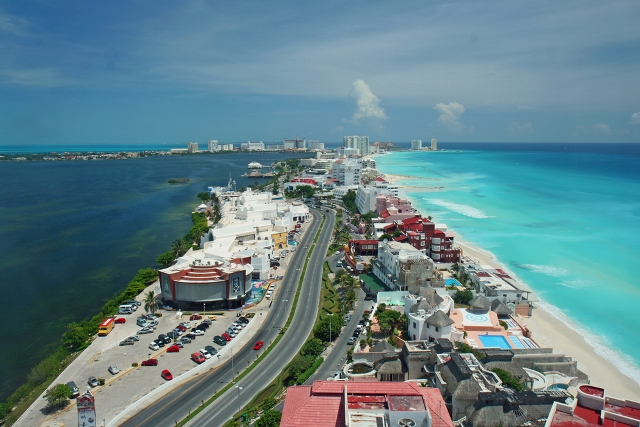 The beautiful Playa del Carmen is located 68 km South of Cancun International Airport (CUN) and offers its visitors an amazing combination of modernity and tradition. Playa del Carmen's Fifth Avenue concentrates an array of cultures, colors and goods for tourists to enjoy and purchase. So, if want to spend your vacation at this paradisiac city, you are at just one click away of getting the services of private transfers from Cancun to Playa, as its locals call it, to enjoy a relaxing and exciting stay in this wonderful resort.
If you prefer to continue your trip a little bit more and reach the white-sand beaches of Cozumel, you can choose the Cancun Airport- Playa del Carmen Dock Transfer-Cozumel Ferry-Hotel Transfer. A costume-made package that allows passengers to enjoy an amazing adventure with a beautiful sightseeing to admire and an amazing service.
The trip departs from Cancun International Airport (CUN) to Playa del Carmen Dock. There you will meet a representative who will assist you to board a ferry to Cozumel. Upon arriving at Cozumel, still another tourist representative will be waiting for you to help you with your hotel transfer. The service is really personalized and there is no waiting time during your trip. It is important that you book your trip at least two days in advance and notify to the tourist agency the number of passengers and date and time of arrival.
How does it work? How will you know who your representative is?
Once you arrive at Cancun International Airport (CUN) and after you have cleared immigration and customs, you will meet a tourist representative outside the Arrival Gate. In case your plane delayed or arrived earlier than scheduled, do not worry, the representative will be there on time displaying a banner with the logo of the agency so that you can recognize them. It is truly important that you remember to carry your confirmation voucher, which will be sent you by email, and a valid identification photo. In case you have made a round-trip transfer reservation, you will be then confirmed your pick-up time on your departing date and your return flight details. The trip to Playa del Carmen will take from 50 to 60 minutes and the type of vehicle used for the transfer will depend on the amount of passengers. In any case, whether you are transferred in a mid-size sedan (up to 4 people) or in a van (up to 8 or 9 people maximum), all the vehicles provided are modern ones and are equipped with air conditioning for your comfort.
So, start deciding whether you will stay at Cancun, Playa del Carmen or you will continue your trip to Cozumel. Make your reservation and start enjoying a luxury vacation. Have a nice trip!