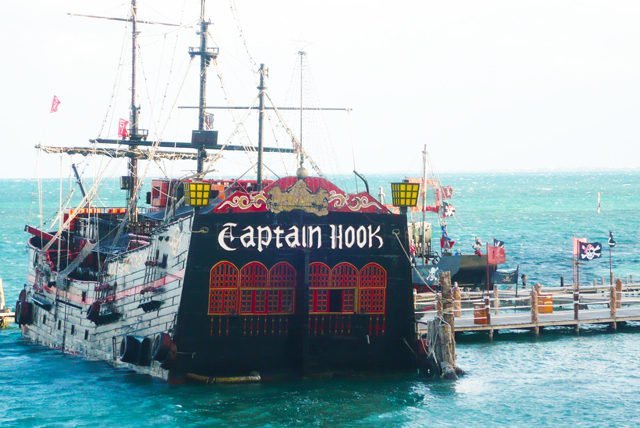 While the pirates that once roamed the Caribbean were known for plundering other vessels' prized possessions, the modern day Captain Hook in Cancun wants you to enjoy a luxurious meal on his ship.
Two 17th century Spanish Galleon replicas host the memorable Captain Hook Pirate Dinner in Cancun. Leave the landlubbers' world behind and enjoy a night on the 93-foot-long pirate ship.
Enjoy a delicious cocktail once you board the ship, while music and cannons blast to mark the ship's departure from the dock. The buffet style dinner of Captain Hook Cancun offers something for every tastebud, ranging from salads, steak and lobster to grilled chicken and baked potatoes.
The ships, El Galeon and El Bucanero, both offer a mesmerizing pirate show which chronicles the tales of some of the most notorious pirates that sailed through Caribbean waters.
After hearing about the adventures of pirates past, get ready to dance the night away on the deck under the stars while enjoying plenty of desserts, great music and beautiful weather during a memorable pirate adventure and dinner in Cancun.