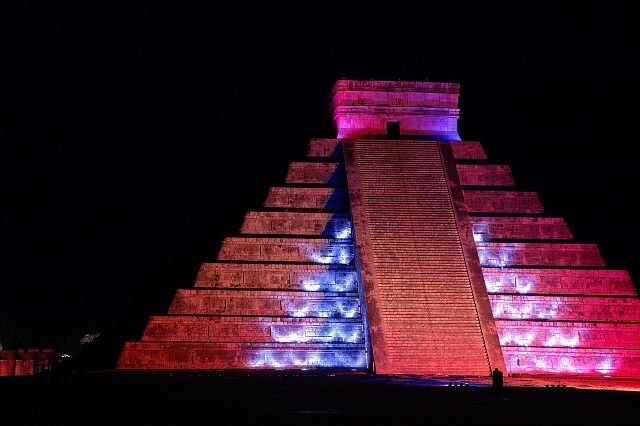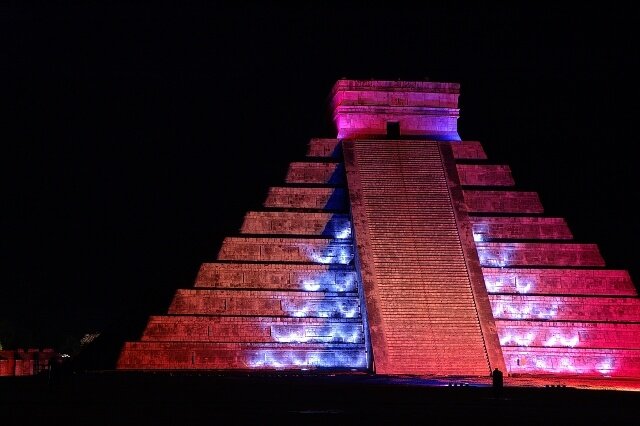 Chichen Itza gives visitors a glimpse of the mystical ancient customs held by the pre-Columbian Mayan civilization, but at sunset the archaeological site is given a whole new modern twist with the famed "Luz y Sonido" show.
The show, the name of which means "light and sound" in Spanish, lights up Chichen Itza's most well-known attractions with a breathtaking display of special effects. El Castillo, the site's most prominent construction, is illuminated each night in dazzling colors.
The exhibition does much more than simply entertain, however – it also educates visitors about the traditions of the Mayan culture and religion. The show features stories that recount the founding, the heyday and the decline of Chichen Itza, as well as tales from the Popol Vuh, the Mayan holy book.
The stories are narrated in Spanish, but visitors can rent headphones with an English-language audio track near the entrance to the archaeological site. Tourists can also book special tours of Chichen Itza that conclude with the light show.