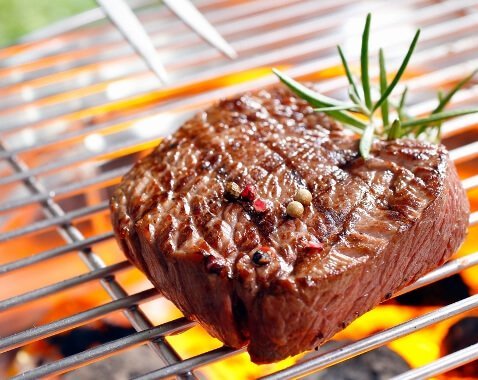 Dedicated carnivores looking for a meaty meal in Playa del Carmen should head to Ipanema's Grill, an award-winning Brazilian steakhouse.
The restaurant's trademark is its meat service. Waiters hustle around the dining floor carrying meter-long swords that spear 20 different charcoal-grilled meats. Diners can choose from beef, lamb, pork, poultry, fish and seafood and have the servers carve their selections directly from the sword onto the plate. Best of all, all the meat is USDA and Angus certified, so it is guaranteed to be of the highest quality.
Ipanema's Grill also features an extensive salad bar that lets visitors sample shrimp, ceviche, carpaccios, sushi and many other delicacies. A separate menu with lobster, tuna, shrimp and lighter meats gives diners even more options from which they can choose.
The restaurant also offers the best caipirinha, the signature drink of Brazil, in Playa del Carmen. The cocktail, which is traditionally made with sugarcane liquor, sugar and lime, comes in a wide variety of interesting flavors, including strawberry, kiwi, melon, watermelon and passion fruit.