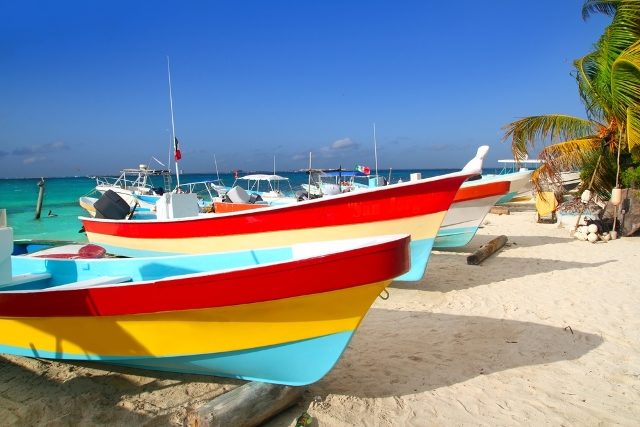 While spending a great vacation in Cancun, you also have the chance of exploring the beautiful waters of the Caribbean by boat to enjoy Isla Mujeres Attractions.
Visitors can take an Isla Mujeres day tour and spend the whole morning exploring everything that the crystal clear sea has to offer. Snorkel in the second largest coral reef in the world, the Mesoamerican reef, after watching the sunrise from the deck of your boat. After spending the day on the crystal clear waters, go back to the dock after watching the sunset turn the clear sky into a veritable watercolor painting of reds and oranges.
Many companies may also offer you a choice of Isla Mujeres day trips along with renting out boats that can hold up to 100 people for larger parties, such as weddings or special events.
So slather on that sunscreen and get ready to explore and experience the finest that the Mexican Caribbean and Cancun have to offer, Isla Mujeres beaches, tours and much more!