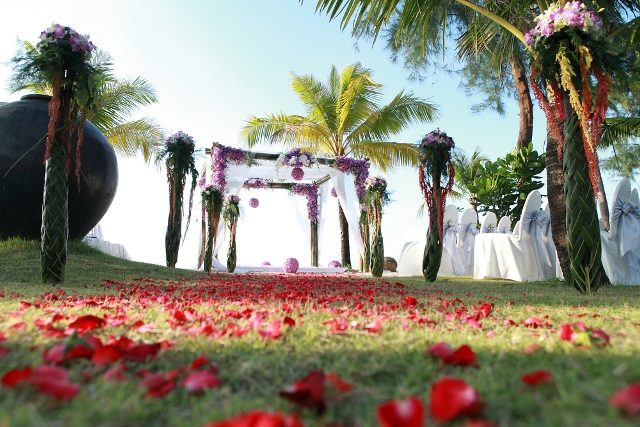 There is nothing quite as stunning as a beach wedding in Cancun. With a beautiful backdrop and perfect weather, the Mexican Caribbean is the perfect destination to celebrate your wedding and honeymoon.
Cancun's famous All-Inclusive resorts are renowned for their five-star service, and can often help you plan your perfect wedding. An advantage to getting married at a resort in Cancun is that there are plenty of affordable rates online, so that everyone who is important for you two can make it to the celebration.
Celebrating weddings at an All-Inclusive hotel is becoming more and more popular. For that reason, many resorts now offer special Cancun wedding packages. For a flat rate, a hotel wedding planner can help you and your significant other create your dream wedding. There are many different packages to choose from and most resorts cover the costs of the marriage license in Mexico.
So, whether you want to celebrate a simple civil marriage or a lavish religious ceremony, Cancun surely has exactly what you want to start the new chapter of your lives together.