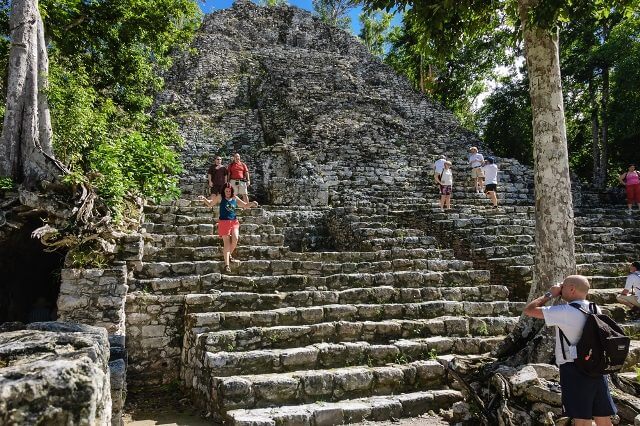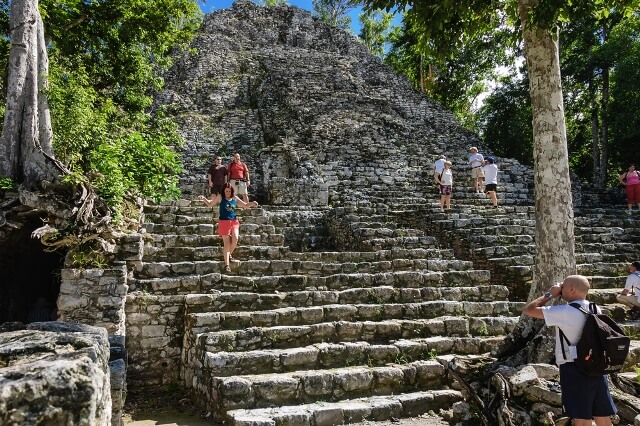 A tour of Coba, one of the Yucatan Peninsula's most intriguing archeological sites, gives you a chance to experience pre-Columbian Mayan culture firsthand.
The city covers 30 square miles, and there's something new to experience around every corner. On the tour, you can bike through lush vegetation to the base of the Nohoch Mul pyramid, which adventurous travelers can scale for an unparalleled view of the surrounding forest.
After climbing the pyramid, you can take lessons in the art of traditional native handicrafts from a Mayan artisan before eating lunch. Following the meal, you will get a chance to be a spectator at a reenactment of one of the Mayan Empire's most sacred sports staged between the jaguar men and the Lords of Xibalba.
The tour concludes with a dramatic presentation of the Popol Vuh, the sacred manuscript that forms the heart of Mayan religion and a view of the sun setting over Coba.
The price of the tour includes admission to the archaeological park as well as transportation from Cancun, Playa del Carmen and other locations along the Riviera Maya.