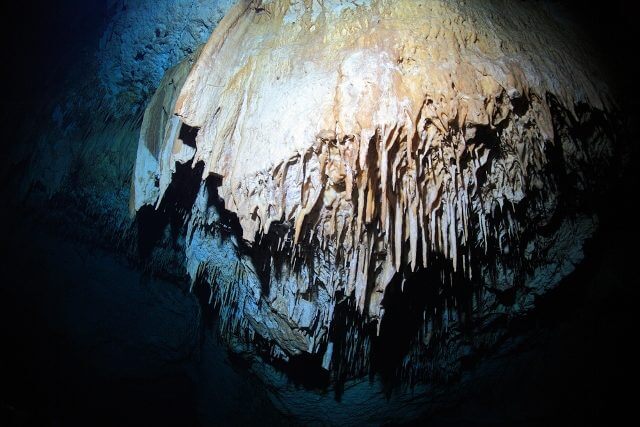 When people hear about the Mexican Caribbean, they normally picture beautiful sandy beaches, warm sun and clear water. In Playa del Carmen, not only can you experience the famous beaches, but also explore the cenotes and caves for a completely different experience in the Yucatan Peninsula.
Just south of Playa del Carmen is Rio Secreto, which is a well-kept secret for those who like to do something a little adventurous. There are many tour vans that leave from the parking lot, which will take you through the jungle to reach the entrance of the magnificent caves.
A cenote is a sinkhole that contains fresh water, which the Mayans used to use as a source of drinking water.
The Rio Secreto is a wonderful maze of underground natural passageways that will wind you through the jungle while underground. You will swim and walk through the cave, so basic swimming experience is necessary to participate. Wander through the calcified stalactites and stalagmites in the large caverns for an experience you won't forget.