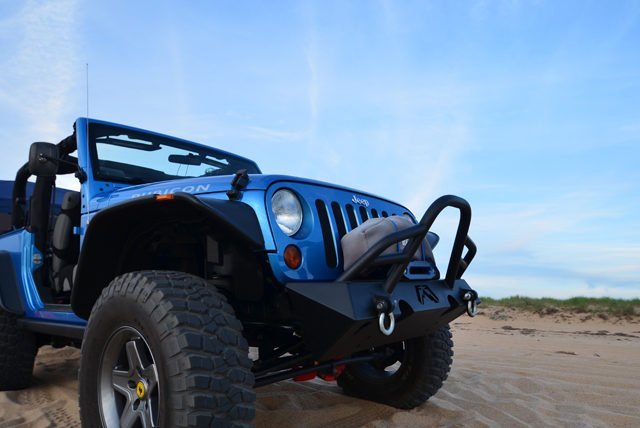 Your 5-hour Jeep Tour starts downtown, when you climb a Jeep Wrangler or a Jeep Patriot. An English Speaking professional guide will provide you with the necessary information and equipment to make your tour unforgettable and safe.
Are you ready for adventure?
A long sandy road will lead your vehicle along the Western Coast to the entrance of the famous Punta Sur Eco Park, an ecological reserve located on the island's southernmost area. Once in the Park, you will start visiting the Mayan Ruin "El Caracol", which was anciently used as a weather warning system that indicated the approach of storms and hurricanes. You will also climb an observation tower to admire a group of crocodiles sunbathing in their natural habitat.
Later, you will snorkel in the safest, calm, and shallow waters in Cozumel, enjoying the marvelous view of turtles, lobsters and the most diverse and colorful tropical fish. A professional guide will accompany you in your dive to answer any questions you may have and help you in what you may need. Don't worry if you don't feel like snorkeling! You can relax on the beautiful, white-sand beach chairs, and rest in a hammock while taking a snack. Once you return from snorkeling, a delicious Mexican lunch will be awaiting you at the ocean-side restaurant! It includes fajitas, beans, rice and Mexican tortillas.
Then, the adventure goes on! You will get on your jeep and drive it to the Punta Celarain Lighthouse. There, you can visit the Navigation Museum or climb it and enjoy the incredible panoramic view that surrounds it.
Finally, your Cozumel Jeep Tour will head north again to the last stop at El Cedral, Cozumel's first settlement. Then you're ready to go back to the departure point and finish the excursion.
Cozumel Jeep Tour Includes:
· Guided Jeep tour.
· Entrance to Punta Sur National Reserve.
· Visit to El Caracol, the Columbia Lagoon and Celarain lighthouse.
· Snorkeling, snorkel gear and vest.
· Mexican-style lunch and refreshments.
· El Cedral Mayan Town.
· Full use of resort facilities.
Minimum Requirements:
· Drivers must be 21 years old and carry a valid driving license.
· Alcohol is not allowed before or during the trip.
· Every Jeep holds up to 4 passengers.
· Visitors must wear seat belts at all times.
· There can only be one driver per vehicle.
· The minimum age to participate in this tour is 4 years old.
· The minimum age for snorkeling is 8 years old.
Remember to bring:
· A valid driver's license
· Comfortable clothes (a cap, a long-sleeve shirt or t-shirt and sandals or trainers)
· A swimsuit and a towel,
· A biodegradable sunscreen and a biodegradable repellent.
· Your sun glasses and your camera.
Don't lose this adventure and drive around the most beautiful corners in Cozumel!