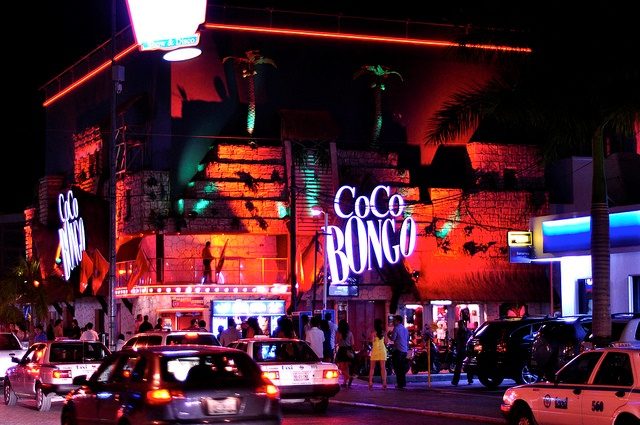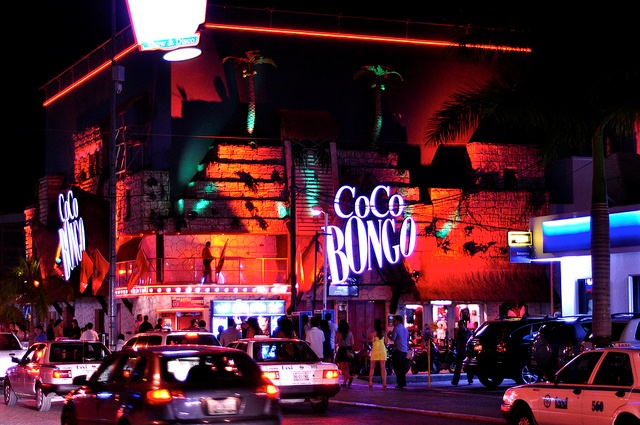 While vacationing in the Caribbean, there is no shortage of places to discover after the sun goes down; Coco Bongo Cancun is one of the best.
Conveniently located right in the center of the Hotel Zone, Coco Bongo is a great night club in the heart of Cancun. Not only does the night club play some of the biggest hits from the 70s, 80s, and 90s, Coco Bongo Cancun is also known for the shows it hosts.
On any given night you can witness acrobats flying across Coco Bongo as a group of professional dancers shimmy along to the records that the DJ spins. With state of the art audio equipment, a night out at Coco Bongo Cancun will be one that you won't forget.
Throughout the night, celebrity impersonators may take Coco Bongo's stage and perform along to some of the biggest pop hits of all time. People of all ages from around the world come to Coco Bongo Cancun for a great night out. If dancing isn't your thing, this nightclub in Cancun offers plenty of tables and multi-level seating so you can enjoy a night on the town.
Visit Coco Bongo, one of the most popular nightclubs in Cancun and have a time that you won't forget.