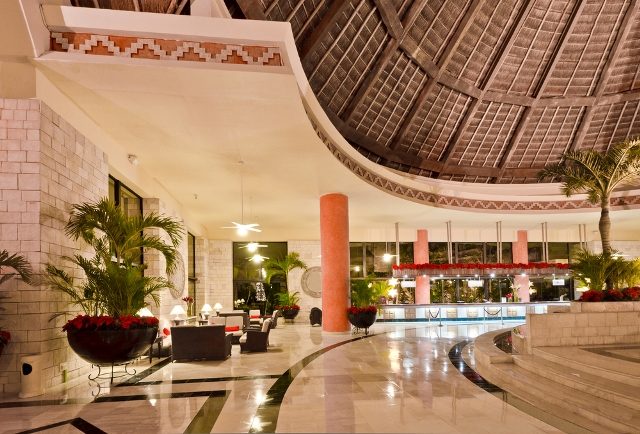 There are lots of 4-star hotels where guests can have a memorable time. Next, there is a list of the most adviced 4-star hotels in Merida, Mexico.
One of the most renowned hotels is the Presidente Merida. It is located at the heart of Merida, in downtown. This is why it has an easy access to the city attractions, such as the theatre Peon Contreras, Yucatan Siglo XXI and Altabrisa square. This 5-story hotel has been restored, and has 127 rooms and 4 suites with all the modern facilities that include cable TV, mini-bar, video games, wireless Internet access, Jacuzzis, safe deposit box, air conditioning, ironing board and others. Furthermore, there is a world class spa and fitness center that are fully equipped and open 24hs. There is also an outdoor pool and live shows to keep guests entertained. Finally, the hotel has a fine bar called "El Consulado" that is famous because of its cocktails, tequila and Mexican wines. This bar has a warm atmosphere and on Thursday nights there are music live shows.
Hacienda Misne is another well-known 4-star hotel in Merida. This is located in downtown near Yucatan Siglo XXI and Altabrisa square, just 15 minutes from the International Airport of Merida. The hotel has 42 rooms and 8 spacious suites with a decoration inspired by the colonial times. They provide luxurious amenities, including high speed Internet, air conditioning, spa-like shower, and safe deposit box, among others. In the hotel there is a swimming pool surrounded by gardens, where guests can have a peaceful time. Also, there is a world class spa that provides several body massages and even steam baths. The hotel has a renowned restaurant that specializes in the Yucatecan cuisine. It aims at reviving old recipes of the region by modernising the dishes. The interior of the restaurant has stained glass windows that make it a colourful and warm atmosphere, while the terrace offers a peaceful place to have your meals while enjoying the beautiful views.
One last outstanding 4-star hotel in Merida is the Hyatt Regency. It is an elegant hotel located in the historic centre, just 6 miles away from the Merida International Airport. This huge hotel has a total of 219 rooms and suites with views of the city that impress guests. There are 5 different room options, each including in-room comforts such as safe deposit box, coffee maker, air conditioning, 24 hr room service, satelite/cable TV, a marble bath, and a mini-bar. The hotel has a luxurious outdoor swimming pool where guests can relax after a long tour around the city. Or, for those who want to work out for a while to keep fit, the hotel also has a fully-equipped fitness center and 2 tennis courts. As regards dining, the hotel offers three restaurants and bars: Peregrina Bistro, Spasso Restaurant and Bar, and Cielito Lindo. Peregrina Bistro serves delicious Yucatean and international specialties, Spasso Restaurant and Bar specializes in the Italian cuisine, and Cielito Lindo serves great cocktailes, wines and snacks.
Don't miss your chance! Choose among one of this four-star hotels in Merida and enjoy the perfect vacation!