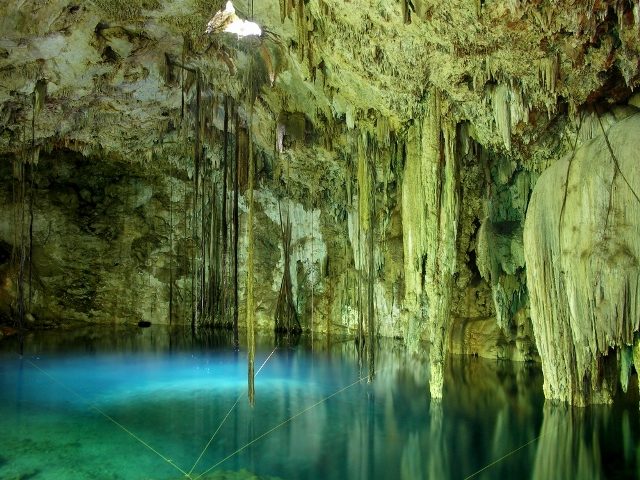 During your summer vacation in Tulum, make sure to plunge into its astonishing underwater world to explore the fascinating cenotes that exist in the Yucatan Peninsula.
The region has about 3,000 freshwater sinkholes, or cenotes, which are excellent dive sites. Not only is the water clear, but there are also limestone formations that make for an unforgettable diving experience.
Tulum, which is about two hours south of Cancun, is home to two of the most famous cenotes, Gran Cenote and Dos Ojos Cenote. The two are connected by a 400-meter channel, where you can do some cave trekking before swimming in each of the sinkholes.
For more experienced divers, Tulum also offers some of the largest underwater caves in the world, including the Ox Bel Ha system, which is believed to have around 112 miles (180 kilometers) of passageways. It is advisable to do this tour with a guide, because the pathways are tricky and you could easily get lost.