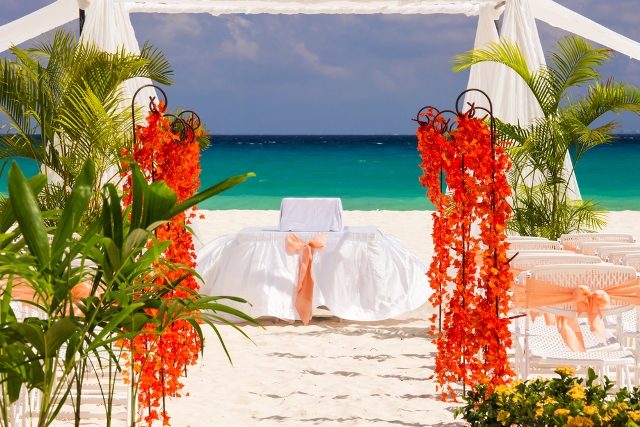 Many people choose the Yucatan Peninsula for their wedding celebration due to its iconic beach backdrop. Instead of planning a huge wedding at home, head over to the Hotel Eco Paraiso and take part in a traditional Mayan wedding ceremony.
For those hoping to have a unique wedding experience, the resort offers a Mayan Wedding package, which includes the cost of the wedding, all meals and two nights of accommodation in an oceanfront cabana suite.
The eco-chic hotel features 24 cabana suites located on the beautiful sugary white beaches of the Mexican Caribbean. Along the beach, there are feeding grounds for flamingos, pelicans and many other birds, as well as a protected breeding area for sea turtles, according to the resort.
The lucky couple will be treated to a couple's massage, a bottle of champagne, wedding attire and access to a wedding planner, in order to make their wedding just perfect.