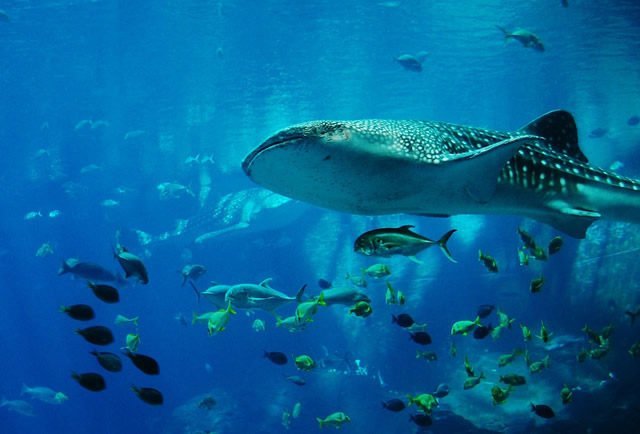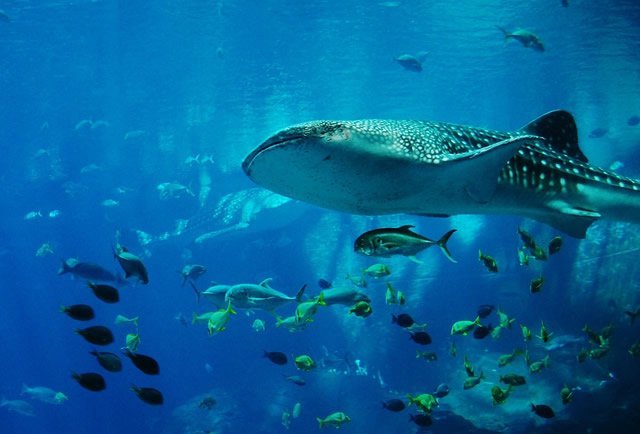 Relaxing on the beautiful white beaches of Cancun is a great way to enjoy the sun and beauty that surrounds the Caribbean. However, for those who want to add a little adventure, dive into the crystal clear waters and swim along with the Whale Sharks in Cancun.
Whale Sharks are the world's largest species of fish, measuring up to 40 feet and weighing as much as 15 tons. The peaceful animals feed on plankton and glide near the surface of the water. It's mouth can open up to 5 feet wide.
Whale sharks can usually be found around the islands off the coast of Cancun from May until September.
There are many tours in Cancun that will lead swims with the creatures that can last to up to five hours. Swim right up to the shark and explore the waters that it lives in – but not without snapping a picture of you and the shark. How many people can display that picture in a travel album?
The sharks are harmless and swimming with the largest fish in the world is an experience that cannot be beat.