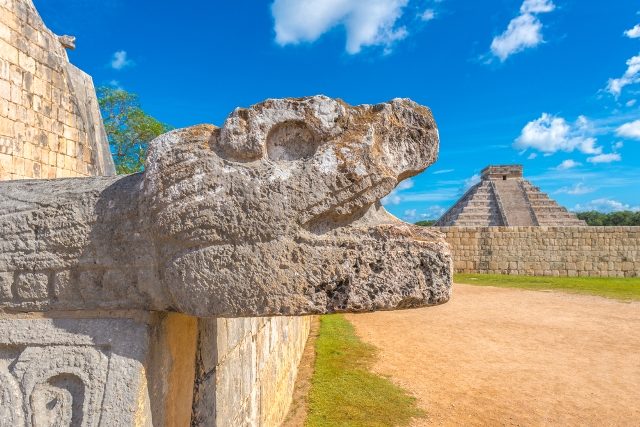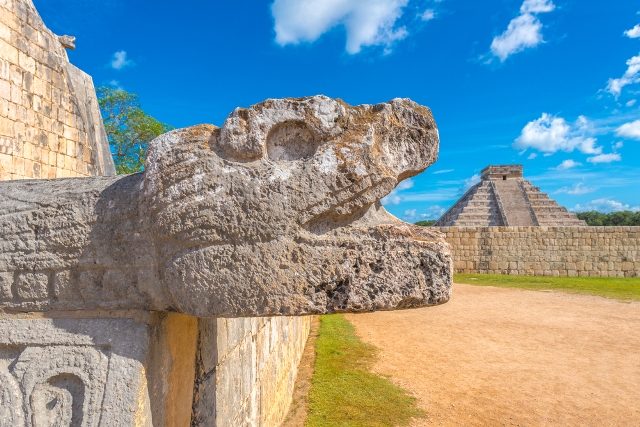 Get lost in the Mayan's world during your trip to Cancun. If you have a couple of days to explore the surrounding area, a visit to Chichen Itza Mexico will never disappoint.
Located between the capital Merida and Cancun, Chichen Itza is easily assessable by car, and is a great place to explore Mayan cultural history. For over 1,000 years Chichen Itza was the center of pilgrimage for the ancient Mayans. Around 987 A.D., the ruler of the Toltec people who lived in central Mexico made allies with the Mayans and turned Chichen Itza into the most powerful city in the area.
When the power of the region shifted, the city was left to its own devices, but remained as a pilgrimage site until the Spanish Conquistadors conquered the area in the 16th century.
It wasn't until the 1920s, when archaeological projects started, that the overgrown jungle was cleared from the area to reveal parts of the the Kukulcan Pyramid, that tourists and archaeologists began to visit.
The Kukulcan Pyramid, the most famous landmark of Chichen Itza, is surrounded by jungle. You can stare eye to eye with the sculpted Feathered Serpents that run along the sides of the pyramid. Inside the pyramid is the Jaguar Throne, made of carved stone with red paint with jade.
Take the chance to travel through time in the jungle, try Chichen Itza tours and you will experience all the history and beauty that the Yucatan Peninsula has to offer.