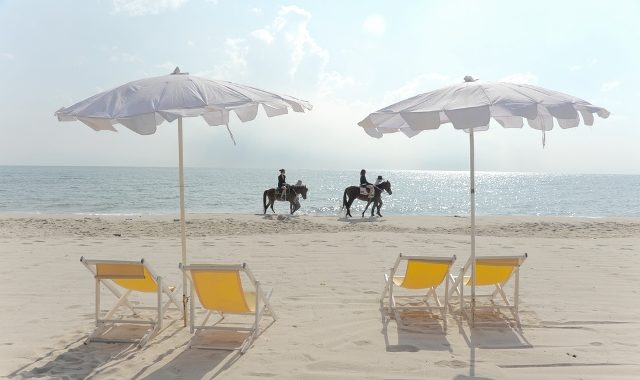 Feel the wind in your hair and the salt water splash on your skin as you ride down the white sands of Cancun's beaches.
Some companies offer horseback riding tours that will take you around the Cancun area, from mangrove swamps to the crystal clear beaches.
Tours will range from a couple hours to a full day, depending on how much riding you want to do. You can choose whether you want to ride along the beach or through the jungle and mangroves and around the hidden lakes and cenotes.
Start your riding tour early in the morning, and you will experience the quiet beauty of the area surrounding you. If you decide to take a longer tour, stop off to grab a bite to eat and dive into the sea for a relaxing break. Dig your toes into the sand before hopping back on your horse to continue exploring Cancun the way it was originally explored.
So saddle up while you are in Cancun for a unique way to explore the city – it's sure to be a vacation that you will never forget!