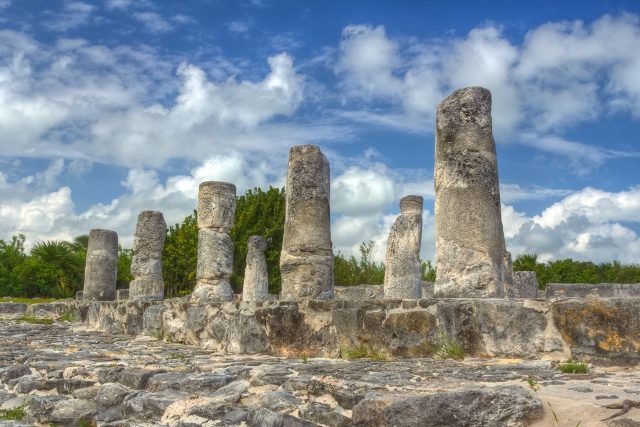 The mayan ruins El Rey should not be missed by anyone who is vacationing in Cancun!
The El Rey pyramids in Cancun can be reached easily by taking public transportation or cab to the site that is nestled among the mangroves.
The ancient Mayans are believed to have lived in El Rey between 300 AD until 1550 BC, when the Spanish conquest began. El Rey, meaning "The King" in Spanish, was named for a sculpture of a nobleman and a skull found at the site honoring the Mayan sun god.
While the ruins are fascinating to wander around, there is also another population that now inhabits the old Mayan city: iguanas. Hundreds of iguanas now live in the park area and give El Rey ruins a unique beauty. Park Guides regularly feed the iguanas causing the reptiles to have almost no fear of humans, which allows visitors to take great pictures. Many iguanas will come out from behind the rocks in order to watch visitors closely, looking to race to pick up any food remains.
Located in the Southern Hotel Zone in Cancun, the El Rey ruins is waiting for your visit!