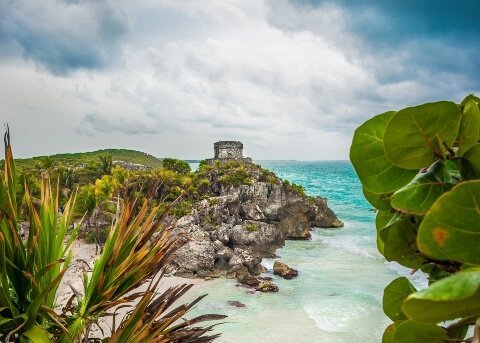 Alex O'Loughlin is better known for his lead character on CBS's "Hawaii Five-0", Steve McGarret. The Australian actor works really hard to perfect his American accent and play a great role; so when he needs a break, he chooses the Yucatan Peninsula.
According to The Chicago Tribune, O'Loughlin's favorite vacation destination is Tulum. Like many people who want to get away from the hectic schedule of their everyday life, he states that he loves the pace of the town, along with everything else it offers.
"There's a yoga retreat at the Maya Tulum Resort that's really great," O'Loughlin tells the news source. "I just love that part of Mexico."
Besides doing yoga on the beach, there is plenty to do in Tulum: from exploring the ancient ruins of the walled city to trying new types of food, like ceviche.
So, if you're wondering where to go for your next vacation, follow O'Loughlin's advice and come discover the Yucatan Peninsula.