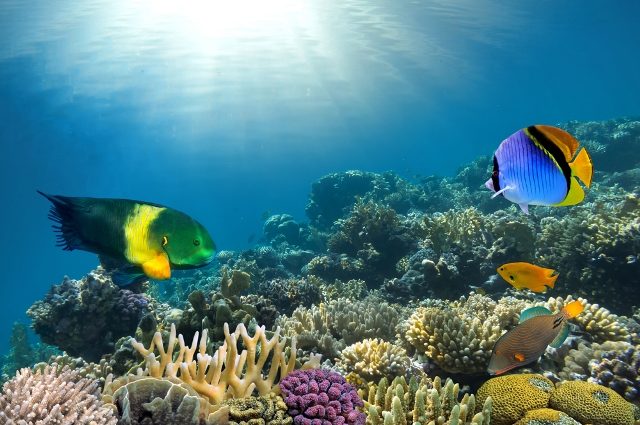 Cancun is the perfect vacation spot, that has both relaxation and adventure activities to offer to visitors. Exploring the clear waters outside of the city is the perfect way to cool off after a morning at the beach.
Many places offer opportunities to snorkel and dive in the second largest coral reef in the world – the Mesoamerican reef. Swim along the reef and explore the different varieties of coral and diverse species of fish, turtles and even dolphins.
Another great place to snorkel and dive is in the large, naturally occurring sinkholes called cenotes. Take the opportunity to explore the limestone pillars and swim in the ancient fresh water wells that Mayans used to flock to for clean drinking water and spiritual rituals. The visibility in the cenotes can be as far as 300 feet, allowing for the best conditions to explore all the small underwater caves.
Gran Cenote is about an hour away from Cancun and has been called one of the best cenotes to dive in. With large stalactites and a depth of 30 feet, there are plenty of things to explore.
At the end of the day lounge on the pristine white beaches and enjoy the rest of your wonderful vacation in Cancun.