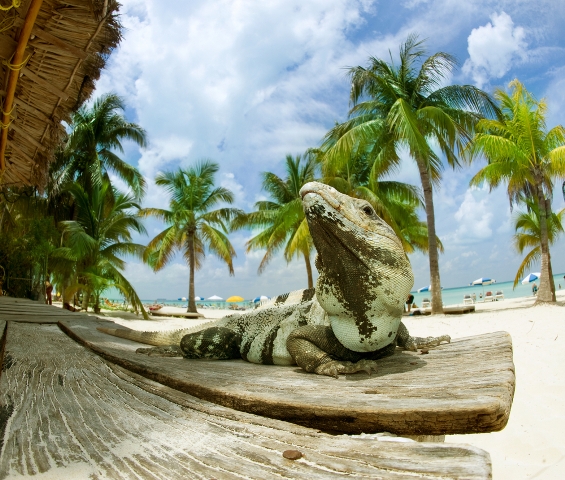 With more than 15 miles (25 kilometers) of sandy beaches and warm waters, Cancun is one of the best destinations for a great beach vacation during the winter season. Cancun not only offers plenty of All-Inclusive resorts and things to do, but also has lots of cultural and ecological attractions to enjoy.
According to the Montreal Gazette, you can easily take a day trip to Isla Mujeres, to plunge into the water and explore the coral reefs or scale the Mayan Ruins. Kelly McLaughlen, from Ontario, loved the area so much after visiting it seven years ago, that she never left.
"My 'vacation' turned into a life in Cancun, one that is far more connected to nature and to family," she told the news source. "In Canada, it was work, work, work. Here I know what the important things are. We love the jungle and the ocean, iguanas and monkeys, even the giant spiders, scorpions and snakes."
Explore the many ecological sites around Cancun for a great time on vacation. At the Sian Ka'an Biosphere Reserve, you'll find more than 300 species of birds, as well as many of the country's big cats. Head over to the Ria Lagartos – a biosphere reserve that is popular for its large flamingo colony.