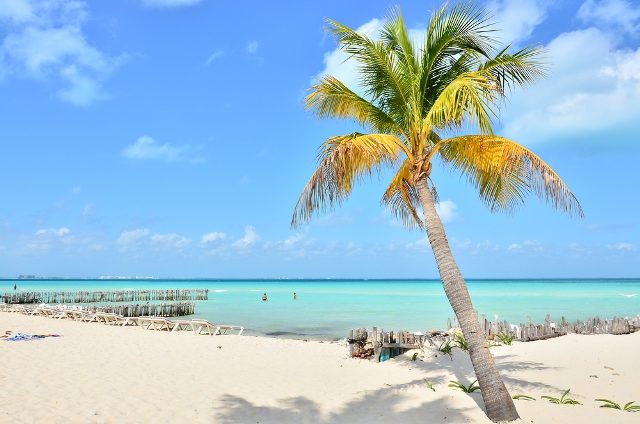 While vacationing in Cancun take the chance to unwind a couple of miles away on the pristine beaches of an island in the middle of the Mexican Caribbean Sea.
Located only eight miles off the coast of Cancun, Isla Mujeres or Island of Women, offers a plethora of things to see and do ranging from wandering through an old hacienda or swimming with dolphins.
To get to Isla Mujeres, you can hop on a ferry near downtown Cancun and quickly arrive at the island with enough time to see and experience everything.
Visit a turtle farm in Sac Bajo, and watch young turtles peer out from the insides of their tanks. The hatchery is government sponsored to supervise the breeding of endangered sea turtles. If the Caribbean has you thinking about pirates, saunter your way down to the Hacienda Mundaca, one of the many attractions Isla Mujeres has. The 19th century hacienda, or plantation, was built by Fermin Mundaca – a real pirate of the Caribbean.
After your swashbuckling adventures, get in the water and explore the coral reefs in clear water at Garrafon Park. Or take a plunge around the Manchones Reef just off the shore, which is perfect for both experienced divers and inexperienced snorkelers.
Escape to your own tropical island in the middle of your vacation in Cancun, and spend your time surrounded by sunshine, miles of beaches and plenty of things to do.